Marriage Retreats in Tampa Florida
We can guarantee that you'll receive the best experience possible in any of our nineteen retreats spread across the United States. The content of the program at each retreat is the same as the next to ensure quality and consistency. However, it's still important to remember that our retreats do vary from one another in location – you get free time in your schedule between worship and sessions, which provides you the opportunity to head out into the local area and engage with different activities and experiences according to where you're staying. So, it's definitely worth taking a look at our different locations and determining which falls in an area that will offer you plenty of things to do that tick off your personal preferences! Let's take a look at what our retreat in Tampa, Florida can offer you!
Our Retreats
Our retreats will provide you with the opportunity to remove yourself from the hectic nature of day to day living and dedicate some quality time to worship and sessions that will allow you to imbibe your life with Abundance. Together, you and your partner will be able to enjoy a relaxed timetable that allows you to better understand unity according to God's will. You will pick up all sorts of sage advice, such as how to best overcome potential conflicts that may arise during your partnership.
Why Tampa?
So, why choose Tampa? Well, Tampa is a city that lies within Tampa Bay. As the name suggests, this is a waterfront location with blue skies, sparkling waters, and favorable weather. This may be a retreat that's better suited to those who want plenty to do in their spare time. It's a center of Cuban culture, so you can guarantee fun and vivacity. There are always special events on in Tampa, so no matter what time of year you're visiting, it's definitely worth checking out local listings and seeing what's on!
Other Things to Do
Besides seasonal events and one-off events, there are plenty of activities that you can schedule into your calendar to make the most of your free time at our retreats. Here are just a few that Tampa has to offer!
If you're a fan of water, you can make a real splash at Adventure Island. Located across from Bush Gardens, Tampa, this 30-acre water park promises fun in the sun for guests of all ages. Just remember to bring a towel!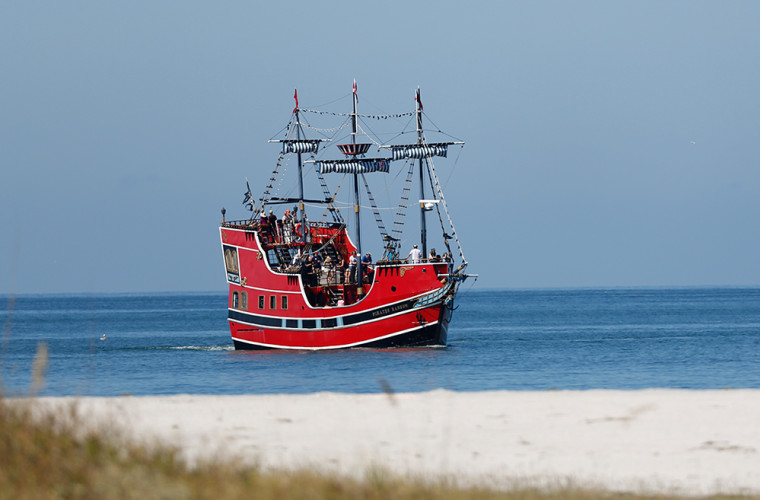 Captain Memo's Original Pirate Cruise is one of the most popular attractions in the Tampa area. Sail the waters of Clearwater Beach on a traditional pirate ship, just a short drive west from central Tampa!
If you'd rather stay dry, why not visit the Tampa Museum of Art? This museum is committed to providing innovative public programs with a strong focus on classical, modern, and contemporary art – so there's bound to be something that catches your eye!